Ryan Nelsen says Tugay could've played 'with a cigar in his hand' at Blackburn, but Robbie Savage couldn't lift a weight in the gym
Ryan Nelsen reflects fondly on his time playing for Blackburn Rovers, speaking highly of the personalities he found within the squad when he first joined in January 2005.
Joining from DC United on a free transfer, Nelsen slotted straight in at centre-back for the side, shoring up the defence across his 20 overall appearances. He helped the club to stave off relegation and finish 15th in the Premier League, as well as guiding them to the semi-finals of the FA Cup, where they lost 3-0 to Arsenal. 
Speaking to FourFourTwo in the latest issue, a World Cup special available to buy, Nelsen describes some of the players he found in the Ewood Park dressing room upon his arrival. 
"I arrived at Ewood Park at a great time," Nelsen told FFT. "They were on an upward trajectory and the gaffer, Mark Hughes, was very good to me. The club was run well, so it was a fun period. 
"We had players like Tugay – he could literally play with a cigar in one hand, the game was that easy. Brad Friedel was a superb goalkeeper, Morten Gamst Pedersen was outstanding and Robbie Savage brought the energy – he couldn't lift a weight in the gym, but was never afraid to fight. Craig Bellamy was brilliant as well. 
"They don't make personalities like these anymore. I thought, 'I'll carry on until I get figured out'."
Nelsen never got figured out, though. In the summer of 2005 he signed a three-year contract, which he later extended multiple times due to his immense performances at the heart of Blackburn's defence. 
Indeed, he spent seven full years at Blackburn before being released in January 2012. He had suffered a knee injury towards the latter stages of the 2010/11 season, and in the following campaign he made just one appearance before being shown the exit door.
Across those seven years, Nelsen made 172 Premier League appearances for Blackburn, proving an instrumental figure in the club's continual survival in the division. Six months after his release, Blackburn was relegated to the Championship, while Nelsen signed for Tottenham Hotspur instead. 
He made just five league appearances for Spurs before moving to QPR, where he played 21 times in England's top flight. In total, the New Zealander played 198 times in the Premier League, rather remarkable when considering he defied medical advice given to him at 18 years old. 
"At 18 I was told that I'd never play another competitive game" Nelsen explained. "The big problem was the cartilage in the weight-bearing part of my left knee. I remember the doctor saying, 'You've got to be careful', but I thought, 'If they think I won't play again, why be careful?' 
"So I went away and trained hard to get it strong – sure, it hurt like hell, but it paid off. It was a bit of Russian roulette and I got lucky. It still always came up on scans, though."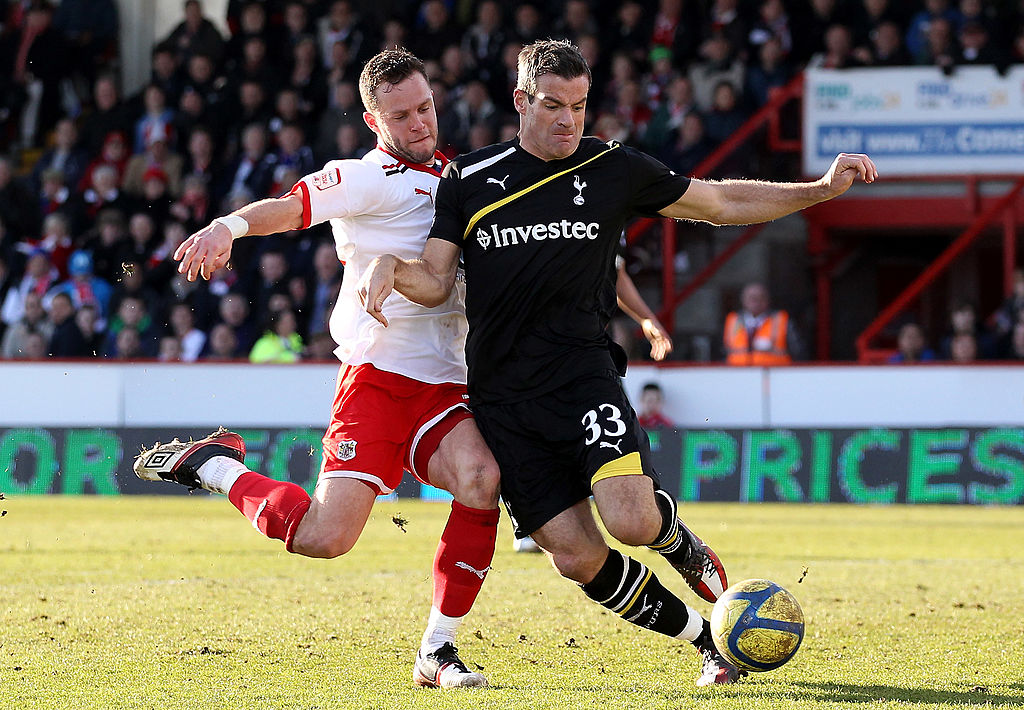 Regardless, Nelsen enjoyed a successful career in which he won the MLS Cup with DC United, the Intertoto Cup with Blackburn, and the OFC Nations Cup with his country twice. 
Now, though, his knee is "like a horrible tree stump" after retiring from the game a decade ago.
"Warm-ups in training were tricky sometimes and the knee would blow up. The physios and doctors would offer all kinds of treatment, but I didn't want to make a big deal and attract attention. There's no shape in my knee now, you can't see it. It's like a horrible tree stump. 
"I was seven weeks into rehab [after the 2010 World Cup] when Blackburn said they'd have to enact a clause that reduced my wages by 50 per cent if I missed six weeks of training. I reminded them that the clause was for my left knee, and this injury was my right. By then I'd played around 200 matches for the club – how they handled that did hurt."