Who are the English referees at World Cup 2022?
The Qatar World Cup 2022 will have 36 referees from 31 nations represented at the tournament, with two English referees selected to take charge of games. 
Both Michael Oliver and Anthony Taylor are making their World Cup debuts in Qatar and will be hoping they fare better than dishing out three yellow cards for one player, ala Graham Poll in 2006. 
This follows 2018, where England didn't have a single referee at the tournament.
Who is Michael Oliver?
Michael Oliver is a trailblazer: the youngest Premier League referee debutant, as a 25-year-old in 2010, later turned the mild-mannered Gianluigi Buffon into a raving madman by sending him off in an infamous Champions League tie between Juventus and Real Madrid. 
He is a regular in Premier League games, and since 2018 he has been one of UEFA's Elite referees. Indeed, Oliver officiated three games at Euro 2020, and has also been the man in the middle for 26 Champions League matches in his career so far. 
The Geordie is also experienced when it comes to finals, too. He refereed the 2018 and 2021 FA Cup finals, and earlier this year he took charge of the UEFA Super Cup between Real Madrid and Eintracht Frankfurt. Still only 37-years-old, Oliver will hope to follow in Howard Webb's footsteps and referee the World Cup final on December 18: Webb officiated the 2010 final between Spain and the Netherlands. 
Who is Anthony Taylor?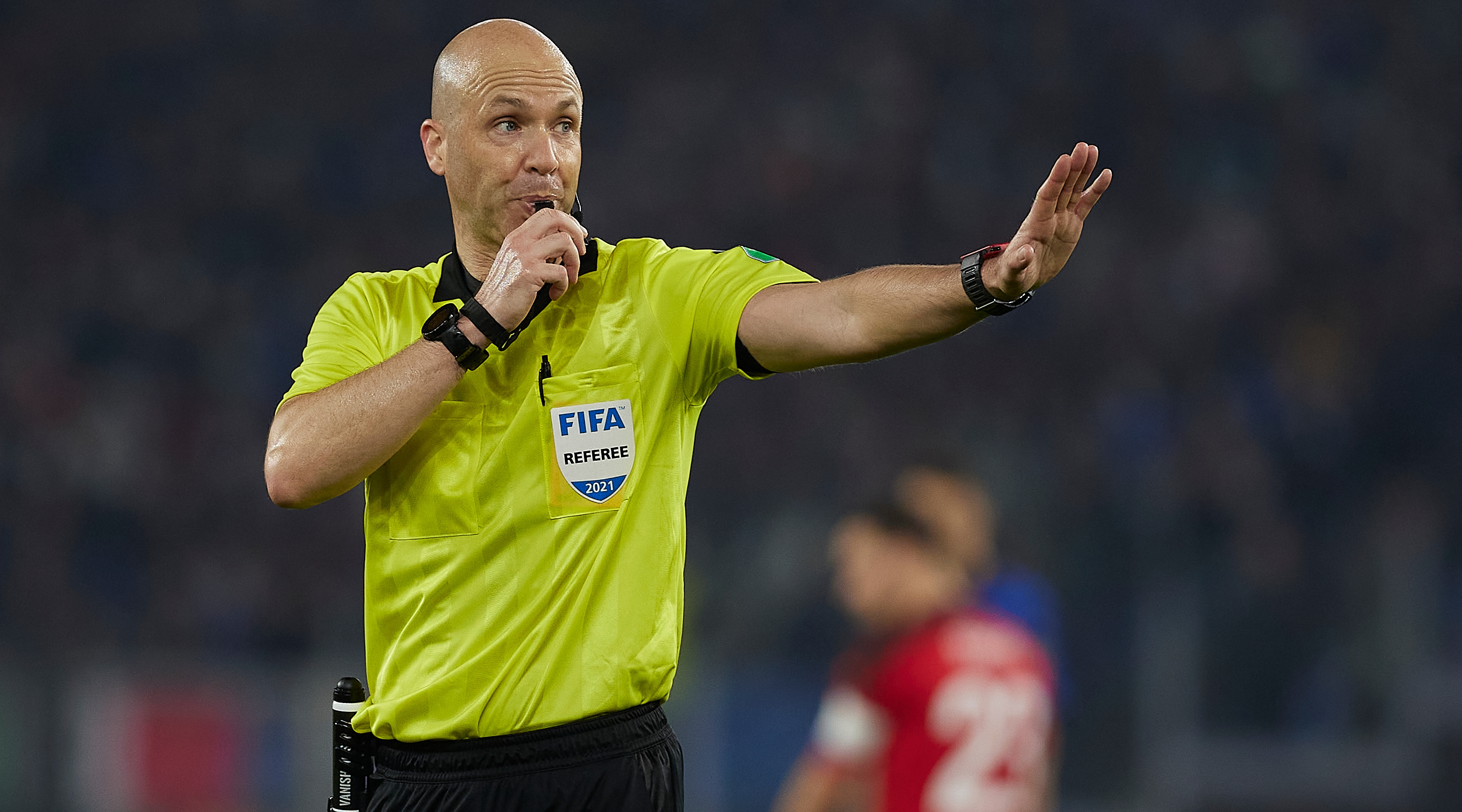 Meanwhile, Anthony Taylor is a former prison guard who follows in an elite strand of fearless, hairless officials, in the tradition of former World Cup final referees Pierluigi Colina and Howard Webb. Taylor's decisiveness earned him special praise after Christian Eriksen's collapse at Euro 2020, and he still managed to referee a further two games at the tournament. 
While Oliver refereed his second FA Cup final in 2021, Taylor actually became the first man to take charge of two FA Cup finals in 119 years, after officiating the 2017 and 2020 finals. 
He also oversaw the 2020 UEFA Super Cup and 2021 Nations League final, continental experience which should stand the 44-year-old in good stead for the World Cup. 
In addition to the two English refs, there will be four compatriot assistant referees: Simon Bennett, Gary Beswick, Stuart Burt, and Adam Nunn.